---
Our team has a strong desire to make a positive impact, and this is reflected within our core values and implemented through each of our team members. Communication and quality are high priorities for us. With our experience, we guide homeowners through the entire process from start to finish, and long after the transformation has been completed.
---
In 2010 Erik and Mark brought their separate construction companies together to work on a few joint projects. It was evident right from the start that they were completely different in personality, experience and even construction tools, and that it would be an incredible advantage to join forces. A couple years later Alderidge then expanded from restoration and renovation work to add a custom cabinetry division when Erik's brother Doug joined the team. As we grew, we made sure that our purpose was further defined by partnering with FH Canada to make an impact in Guatemala. We also focussed on adding customer support, design and on line systems to provide homeowners with a complete package reflecting our desire for streamlined communication and our commitment to quality.
---
We have an exceptionally creative and caring team with a wide variety of personalities and experience that is able to adapt to the rapidly changing industry.


Meet the team
4certified Schluter system reps
3 custom cabinetry specialists
---
Our core values were easy to define within the early years of Alderidge given the group's cohesiveness and shared similar personal values. This early definition has been an essential element in propelling our group in its unique direction.
WE CARE ABOUT PEOPLE
It is one thing to feel like you were blown away by the result of home build or transformation. It is quite another to feel like you and your family were heard, cared for, and that you made some great friends along the way.
WE SEEK TO IMPROVE DAILY
If we are not improving, we are actually moving backwards and losing market share. The world is changing too rapidly now to expect good results by functioning in the same way year after year.
WE ENCOURAGE OUT OF THE BOX THINKING
We want to continue to be unique in the way that we operate and to take advantage of opportunities that come our way. We want to be ahead of the curve, and to consistently come up with creative solutions from our operations to how we are structured.
WE DEMONSTRATE HONESTY & INTEGRITY
Having all of the details of a project in writing is essential for any project, but this doesn't matter unless there is a high level of trust that we are open about every aspect of a project.
WE AIM TO EXCEED EXPECTATIONS
Having all of the details of a project in writing is essential for any project, but this doesn't matter unless there is a high level of trust that we are open about every aspect of a project.
Every day as I walk into my newly refreshed kitchen I am so thankful for the creativity - the commitment - the expertise of every member of the Alderidge Team whom I have interacted with from the first discussions until the day we had it done. Mark, Doug, Travis, Keisha & Heather worked so hard with us and for us to make the dream in my head become reality in my kitchen. They listened to every idea and gave honest affirmation or concern about whether each thought was workable for our small space. We appreciated the encouragement for some of our more unusual ideas . . . but they always - somehow - found ways to make them happen . . . beautifully. We originally approached Alderidge because we knew them and knew their work . . . but we will return again and again . . . we will refer people to them again and again . . . because of the highest quality products . . . the strength and integrity of their skills and what they build . . . their desire to exceed all expectations. We don't see that kind of commitment in business today . . . but once you find it you are attracted - like a magnet - and never let it go. We can't thank them enough and look forward to seeing them in our home again . . . soon. Thanks Alderidge
- Shelley Picard
---
We have worked hard to surround ourselves with partners that present us well and that are committed to high standards when it comes to communication and quality.
FOOD FOR
THE HUNGRY
CANADA

Early on we looked at different organizations to partner with given our desire to make a positive impact in the lives of the less fortunate. We want to make sure that we have a higher purpose to our daily work routine. We found that Food for the Hungry's model in bringing villages from stuck to thriving was exceptional. To learn more about FH and our partnership
click here
.
CANADIAN HOME
BUILDERS ASSOCIATION
OF THE
FRASER VALLEY

The CHBA is elevating the standard for building exceptional homes, and we want to make sure that we are a part of what this great organization is doing all across Canada. We are members, and Mark Shatford from our team is also an active director on the board.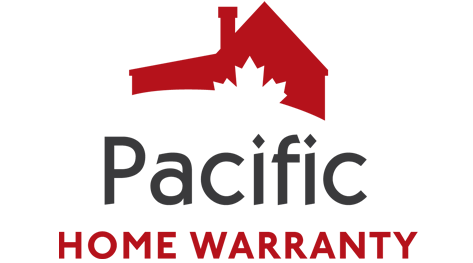 Alderidge is proud to hold their home warranty with such an amazing company. Pacific Home Warranty focuses on having exceptional customer service while at the same time building into their vibrant culture.