Langley custom home builder
Custom Homes & Renovations in Langley, BC
---
These lines of text will elaborate on the heading. While the heading might be written with a marketing voice, these lines of text will provide context. Viewers will quickly scan through the webpage looking for heading and body copy couplets.
Alderidge Construction is a Langley custom home builder offering a range of custom home and renovation solutions to clients living throughout the Langley area who are looking to build brand-new custom homes or are looking to renovate or add onto their current houses. All of our work for custom home building, custom home renovations, and home renovation additions are performed by our team of highly trained professionals who will work closely with you throughout the entire custom home or renovation project to ensure that your unique project needs are being met.
---
*
denotes a required field.
---
---
28420 Ranch Ave,
Abbotsford, BC
V4X 1C8
---
Whether you are looking for a reputable general contractor to construct your new custom home from the ground up or for a highly skilled team to transform your current house by completing a large-scale house renovation project, there is no job too big or too complex for our team to handle. We are proud to provide home design and renovation solutions for homes throughout Langley, including homes in the following municipalities and neighbourhoods:
Langley City
Langley Township
South Langley
Fort Langley
Aldergrove
Murrayville
Brookswood
Walnut Grove
Willoughby
Milner
Fernridge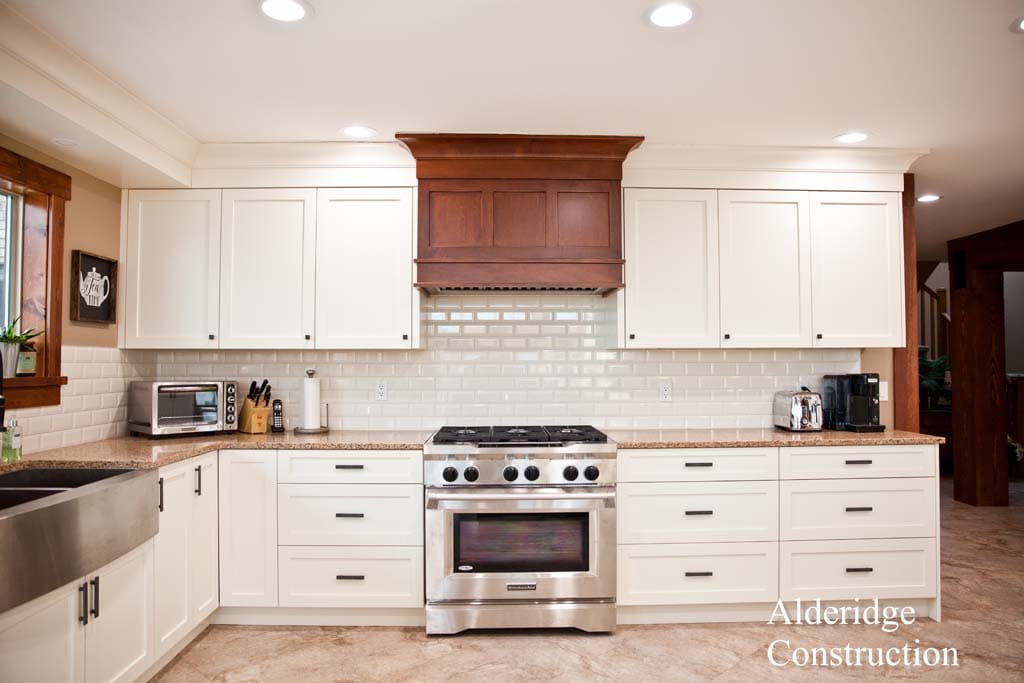 ---
---
---
If you are living in the Langley area and are in the market for a new house but are unable to find something that fits your exact wants and needs, building a custom home might be the perfect solution for you. Custom home floor plan design services allow homeowners to design and build their dream house. As a general contractor specializing in custom home services, we will always put care and quality first when it comes to building homes, so you can rest assured that every little detail of your custom home design will be treated with the utmost care.
---
Since existing homes can be full of surprises, working with a reputable renovation expert for your next big home renovation project can provide you with complete peace of mind. The highly skilled renovation professionals from Alderidge Construction offer comprehensive home renovation services and are equipped to problem solve and anticipate any potential challenges that might arise during your Langley renovation project. No matter how large of a custom home renovation project you want to have done—kitchen renovations, bathroom renovations, basement finishing, bedroom renovations—our team can handle every aspect of the renovation from design to completion.
Renovation Additions for Langley Homes.
---
Alderidge Construction offers a range of custom home design and build services to clients living in the Langley area who are looking to build a brand-new custom home or are wanting to complete renovations, such as kitchen renovations or adding onto their current home. All of our services for homes—custom home building, renovations, and additions—are performed by highly trained renovation and custom home professionals who will work closely with you throughout the entire design and build project to ensure that your unique needs are being met.
Serving Langley to White Rock and Abbotsford
---
Custom Home Design Services from Alderidge Construction
Let's chat about building your next Langley, BC custom home.
---
If you are living in the Langley area and are looking for a custom builder to help with your home building, renovation, or addition, we can help complete the work quickly and efficiently. Get in touch with the expert team from Alderidge Construction today by calling 1-844-RENO-453 to find out more about how we can help with a renovation or different custom home projects.
---